RSS Control Systems

RSS Control Systems
In partnership with Turbo Drill Industries, Sanvean Technologies has designed, developed, and patented the Rotary Steerable Scout. Sanvean's team of electrical, electronic, firmware and software engineers have over 15 years of experience in rotary steerable control systems engineering. The engineering team previously developed the three primary sizes of (internal hydraulic) push-the-bit RSS, which was subsequently sold to a major service company in 2008.

Building on previous experience and using the basic mechanical platform of Vertical Scout from Scout Downhole, Sanvean's engineering groups' primary focus was the mud operated electronic control unit, essentially the heart of the control mechanism used to steer. The electronic control unit was designed to be transplanted into existing Scout tools with minimal changes (this was one of the primary design criteria to save costs and deliver a cost-effective RSS solution). The control unit has been designed for high reliability, fast service times and low operating costs. The unique mud operated valve is a very simple design and the first of its kind in a rotary steerable system with a slow-rotating steering housing.
Rotary Steerable Scout provides full directional control while rotating to deliver a smooth, quality wellbore. Fast RPM downlinks along with Hold Inclination and Hold Inclination Azimuth modes provide all the features for efficient drilling operations. Rotary Steerable Scout is delivering success for operators in West Texas, New Mexico, and Mid Continent.
Sanvean Technologies services, maintains, and sustains the electronic control units for the Scout Downhole Rotary Steerable Scout product line.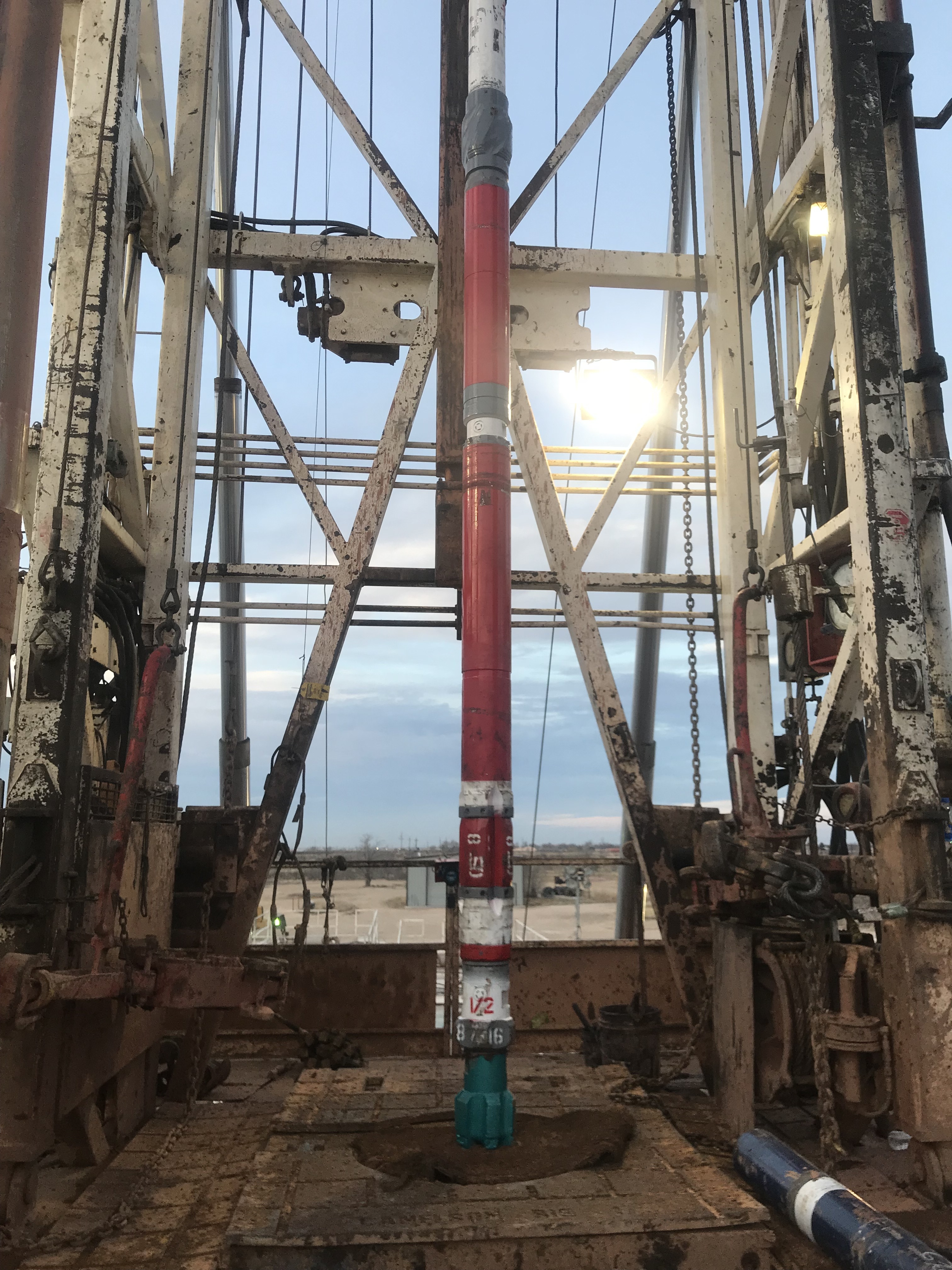 Download Rotary Steerable Scout Flyer